"Reading makes all other learning possible."

-44th President Barack Obama

Elementary school libraries are sacred. In these places, children will learn, grow, and begin to develop as human beings. Therefore, it is essential that such places offer diverse books featuring minority characters.
Morningside Elementary School
The need for more books featuring minority characters has become apparent, and many biographies in the Morningside library have become outdated. Minority students in the school are not being represented in the books of their own library. The school has 54 Asian students, 81 Hispanic students, 107 African-American students, and 71 students of two or more races.

This project aims to supply Morningside Elementary School (MES) with diverse children's books and updated biographies on minority leaders in history to better represent and support students in the school.

To donate, please go to the 'Contact and Buy a Book!' page via the link in the top left.
---
Powered by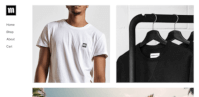 Create your own unique website with customizable templates.